Looking to schedule an appointment with us?
The arrow on the "BOOKING" tab above will drop down a menu to direct you to the type of service you are looking to book.
Please give us a call at 978-612-5177 if you have any questions or trouble booking online.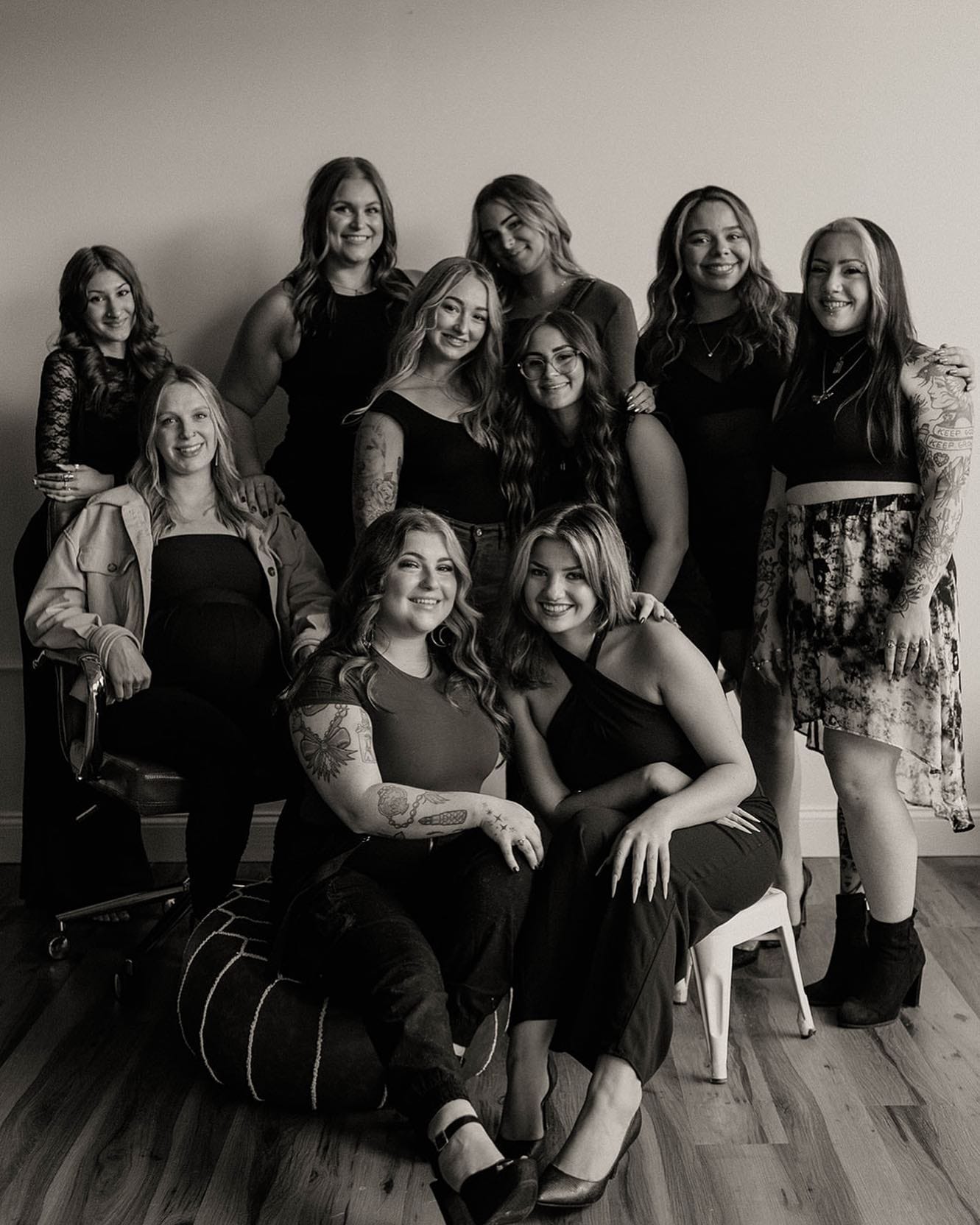 Our Nail techs, Mikaylyn, Sammi, and Julia offer all things nails. Acrylic sets & fills, Gel & regular manicures, Pedicures, and a fairly new nail technique called GEL X.
Click the drop down "Nails" to book online with any of them!


Our Hairstylists, Sydney, Mackenzie, Patrice, Lexie & Anna are some of the most talented stylists in the area! They provide services from hair cutting & hair coloring, vivid colors, blonding, extensions, keratin treatments & much more.
Click the drop down "Hair" to book your next hair appointment with us!


Our Estheticians, Lindsey and Shaunna are here to help you with all things beauty!
Shaunna and Lindsey both are very skilled lash techs! They both also offer brow waxing services.
Lindsey provides additional services such as facials, dermaplaning, body waxing, brow tinting, body waxing and spray tanning!
If you'd like to book online to get beautified by these ladies-
Click the drop down "Esthetics/Lashes" to snag an appointment!